In today's blog, I explore Colorado which is part of my 2021 cross-country road trip. I am so excited to share my journey across America and this opportunity to explore Colorado. It is filled with so many surprises and adventures. Colorado did not disappoint. Are you planning a cross-country road trip? If you are, I have included many must-sees today for you to "put a pin in it." I share my hiking to kayaking adventures to some of the small towns. Enchanting mining towns filled with nostalgia from a day gone by.
In the planning phases of this adventure, I knew I would be stopping in Colorado. I couldn't wait to explore this state more. I visited several years ago but only Colorado Springs, so I was happy to traipse around the Rocky Mountain National Park this year and discover and share more with you too.
For more travel planning tips, check out my YouTube Playlist for this adventure! Here's a podcast that might help too!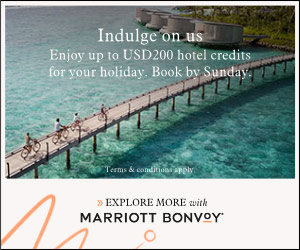 Hiking – Colorado Adventure
Here are a few trails in Colorado worth a visit for sure! You will definitely want to bring your hiking boots and poles if you want to have a little adventure and explore Colorado. The mountains, lakes and streams are unforgettable and breathtaking.
Be sure you to do your research before "popping in." Several parks required parking passes and pre-purchase admission tickets due to COVID and the popularity of hiking the trails this summer was immense. I've also included a few trails from my recent visit this fall to Colorado too.
St. Mary's Glacier – parking is $5 per vehicle and

TRAIL DIFFICULTY

: Intermediate level but with spectacular views. If you are a new hiker, you will want your poles.
Even in July it was quite windy. A windbreaker is advisable. I'll have more in the vlog! It was busy but not super crowded on the trail. The parking lot was more full than the trail.
🚽 They had Port-a-Pottys available but the kind for construction sites.
Cross Creek Trail – part of Holy Cross Wilderness – located in Minturn, Colorado near Vail and Beaver Creek.

TRAIL DIFFICULTY: Intermediate – some areas are rocky and slippery when wet. Poles are advisable.
Dog friendly trail – but on a leash
The drive to the trail head turns to dirt road, so be prepared for a little off-roading
Views of Battle Mountain and Beaver Creek Mountain
HIKING NEAR ESTES PARK, COLORADO
BEAR LAKE TRAILHEAD – Bear Lake Trailhead is part of the Rocky Mountain National Park and can get very, very busy. This one trail includes several lakes, Dream Lake and Emerald Lake just gorgeous. Parking is the most difficult challenge for this trail head. You will definitely want to plan ahead or take the shuttle from the far parking lot.

Bear Lake – a round loop around the lake (EASY level and mostly flat)
Dream Lake and Emerald Lake – Intermediate, you will want boots and poles
WEEKENDS ARE BUSY! Arrive early or late in the day! But don't get caught after closing 😳
There are TIMED ENTRY and DAILY PASS FEES – do this in advance!
LAKE ESTES TRAIL – you can pick up this trail at the Estes Park Visitors Center. Parking is FREE in the parking garage! This is huge in Colorado – there's a parking fee, everywhere! EEK!

TRAIL DIFFICULTY: EASY (Sneakers)
This gorgeous trail follows the border of Lake Estes. If you need to stop and have a break from touring or want amazing views of the mountains and lake, take a rest stop here.
On this trail, you could also check out some "aggressive elk!"
Kayaking on the Colorado River
This Colorado adventure included a full day of kayaking on the Colorado River. My friend Sally introduced me their friend Dave. Dave is a kayaking instructor and river float extraordinaire. His float umbrella was the envy of the river crowd.
We had a glorious, sun-shiny day! We met up at Rancho del Rio in Bond, Colorado to put the boats in.
I even gave kayaking a try. This part of the Colorado River is great, they are level 1 and level 2. For us newbies it is a perfect stretch of water to try out our sea legs. Rancho del Rio has kayak rentals, lessons, cabins, a coffee shop, trout fishing and a bunch of other fun spring and summer activities.
Today's blog is a showcase of my Colorado adventure highlights. Stay tuned for more in-depth content about my full experience on the river coming soon!
Colorado Small Towns
It was so fun exploring the small towns of Colorado on this road trip. Here are a few worth mentioning because you will want to add them to your itinerary!
Also, if you are heading to the Vail or Breckenridge or Estes Park Area, you might want to combine them on your itinerary with a great hike, like a few I mentioned! All of these towns are located on 70W. If you are coming from the Denver area, it will make it super easy to stop along the way.
TRAVEL TIP: You may decide to camp/stay overnight in one of these pioneer towns too on your Colorado adventure. Not a bad idea.
Idaho Springs, Colorado
The first along the way, Idaho Springs! This enchanting town on 70 is the first to welcome you into the mountains of Colorado. Believed to be the first mining town of Colorado its main street is super cool and filled with restaurants, gift shops, and outdoor rec rental places, galore! A website that is super helpful is This is Idaho Springs – they keep it up-to-date with local activities, promotions and info. Check it out before going so you won't have FOMO (Fear of missing out) Their Facebook Page is also quite active.

We enjoyed some pizza at BeauJo's. This super popular pizza place make take a few minutes to get a seat. You can hop on their website and easily get a place in line. I visited once this twice this year, both times, we only had a 20 minute wait, its that good. We decided to shop around town while we waited. They texted us when our table was ready both times. Fast, easy and pizza is GREAT!
If you travel along Colorado 70 quite often you might actually see the mountain goats with horns. There are also scenic pull-offs for you to observe them too. Just make a note of this ✅ otherwise you will drive right by. Famous visitors to Georgetown have been Annie Oakley and Buffalo Bill Cody. If you want a ton more historic facts for this almost "in-tact" mining town, be sure to stop at the beautiful visitor's center, right off 70.
The Visitor's Center also has nice restrooms, local books, artisan crafts and jewelry, woodworks and a short film to watch for more information.
We enjoyed strolling through town admiring the architecture. We certainly did not get to spend half as much time as I wanted to, it's a victorian gem.
There is also an old train and railroad loop to take a ride through the mountains! Next time, next time!!
Located on the Dillon Reservoir, Frisco is a super cool town with a fantastic history. Gold mining, strong women and a determination to live the American dream.
I had the most superb July day this year while touring Frisco. These gorgeous skies, happy faces and plenty to explore. This town has so much outdoor fun to be had from adventure parks to marinas to hiking trails. Lots and lots to do plus restaurants, hotels, Airbnbs and rentals. Yea, such a cool town.
Minturn
This little town of Colorado is artistic and cool, and has a great hip vibe! It's so me. It also helps that my girl Sal lives there. We've been friends since 8th grade and this year she's been host and tour guide extraordinaire, quite a life saver. I've super missed her being over in Deutschland. I loved hanging out and having her show me around her Colorado.
Minturn is part of the White River National Forest and with our love of hiking, she is the one who introduced me to Cross Creek Trail. Minturn is also famous for the "Minturn Mile" a ski run in the winter, a hiking trail in the summer. During the summer it is known as the Game Creek Trail.
Minturn also has several local gift shops filled with local art and gifts, restaurants, a coffee shop and the Minturn Saloon. Vail Valley's most historic restaurant.
Visiting Colorado this year has been amazing. This outdoor girl was delighted to see so much natural beauty, meet some amazing people, discover national landmarks and explore this gorgeous state. If you think this is it, you'd be wrong! I have so much to share, I couldn't possibly do it in just one blog. So be on the lookout for more content, coming soon! Hope this helps you plan your American adventure. Let me know if you need any help
Planning a European DREAM VACATION?
Let me show you how!
Filled with personal travel tips found nowhere except from experience! 100% traveler satisfaction
It's always an adventure when you ©Travel with Wendy!
PIN ME FOR LATER!