This past December I had the opportunity to do a little touring around Italy. I grabbed a few friends and we started in Lago di Maggiore (Lake Maggiore) and made our way to Piemonte then Tuscany (Montepulciano) and wrapped up in Vicenza. Here's how we did and how you can too!
We explored new destinations in Italy, tasted some great wines, and visited sweet friends. What an amazing tour. Here's an itinerary with how we got there, where we stayed, good eats and more!
REMEMBER: If you are traveling by car through Switzerland you will need a vignette for your car (vignettes are a country toll charge you'll need to purchase in advance and place in the front window prior to driving through border crossing.) If you are renting a car, be sure to tell the rental company, they may add the vignette to your rental (CHF 40) they cost about €45
We needed one for Austria as well. Austrian vignettes are for 7 to 10 days. You may also purchase an annual pass if you are touring through Europe. Here's our first stop on our wonderful Italy Tour 2021!
Lago di Maggiore – Verbania
It is also called Lake Maggiore. So, Kelly and I took off from Germany and made our way through Switzerland to begin the tour of Italy. Here are a few things you'll need to know if you are flying into Zurich (usually affordable flights from the states) or flying into Münich and driving to Italy.
Lake Maggiore was quite the surprise for me. I have been to Bellagio and Lake Como quite a bit! I have toured Varenna and Menaggio with my small group tours and they are both stunning. Everything George Clooney says and more! HA! I am also a big fan of Lake Garda from the north in Limon sul Garda to the south Desanzano and Sirmione, Italy's lakes are astounding. Italy's lakes are also sandwiched between the Alps. These were cut out by glaciers years and years ago and today they bring tourism, commerce and industry to the area.
We arrived on a Sunday in Verbania just in time for their holiday festival. Shops were open and COVID safe 😷. To travel throughout Italy and Europe this past season, you must be vaccinated. If you need more travel info check out my latest blog! I have lots of travel tips included to make sure "you know before you go." First up, where we stayed first on our five day adventure.
We had an amazing time staying at Hotel Casa Camilla just off the main promenade in Verbania. We were within walking distance of the old town, harbor, cool architecture, and great shops.
I love staying at hidden gems like these when visiting Europe. History and a connection to culture that is totally my jam. We met owner and operator Ivan Albertello who was super delightful, I'll include more of our interview in the upcoming vlog.
Verbania is a lovely city to walk around and explore. I wish we would have stayed longer, next time for sure. There are three islands and two islets between Verbania and Stresa (to the south as well.) Isola Bella is the island most visited. These are on my MUST-SEE list next.
Good EATS in Verbania
Ivan hooked us up as well with dinner reservations at Ristorante La Latteria. Super delicioso and close to our accommodations.
We enjoyed some puntarelle (which is chicory) with fried cheese and anchovies. Keeping with my vegetarian attempts, I enjoyed some four cheese gnocchi and Kelly had some pasta and ragu. It was a lovely, lovely night. As day turned to night and the church bells rang we knew our first day back in Italy had to end, we were heading to Milan tomorrow to pick up our girl, Candy!
Travel Tip: Before you arrive ask questions to your host, like Where should we eat? Would you mind making reservations? Take the stress out of your planning and just know, it's Italy it will be good.
If you have followed me a half second, you know how much I love this region of Italy. Again, maybe because I was a North American girl I am partial to the lush farmlands and rolling mountains that remind me of my youth. It is also home to some of my dearest Italian friends who live and work in Canelli and Calamandrana. After almost two years of COVID we were all ready to see family again. After swinging by the airport in Milan to grab Candy, we made our way to Calamandrana to visit Davide and Denise who own B&B Che Piasi.
One stay here and you will understand why I love it so much. They are true culinary talents, greet you with a wonderful breakfast and their quaint decor is a true Italian casa, add in their generous, kind and warm hearts you have an Italian home away from home.
My favorite wineries in Piemonte
I love Barbera wine! It is my absolute favorite Italian wine. The Barbera grape is unique to this region and many of the wines have the D.O.C or D.O.C.G. If you are interested in taking a wine tour of the Piemonte region. Let me know below and send me a message!
I

'm interested in a wine tour!

SEND ME MORE INFORMATION ⬇
Here are a few of my favorites:
After our great visit in Piemonte and packing up some wine in the car, we made our way to Tuscany.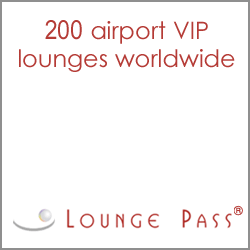 Touring Montepulciano, Italy
We made our way to Tuscany by sundown. One of the most beautiful ways to tour this region of Italy. Our first visit to Montepulciano, we were all pretty excited. It has an immense history, gorgeous architecture, regional food and also famous for many movies made in Italy, Medici, Under the Tuscan Sun, Twilight Saga, and about three dozen more!
The girls and I immediately fell in love with Montepulciano. I chose our accommodations because they were located right in the heart of the city and it translated as the Count's Tower. As you can see, this was a perfectly restored Italian villa with a history that was bound to be interesting, right. Ahhh, touring Italy!
First, our host Bernadetta was adorable and was readily available with communication before we even arrived. Also, parking inside the city of Montepulciano is a little bit of a challenge, so we had to park "outside the gate." In older cities of Tuscany, the pedestrian areas still have a few cars traveling on them. Mostly the drivers are Carabinieri (Police) and residents.
To get these amazing views we were on the third floor. This was a good reminder for us to "watch our purchases" or we would have to lug them. But, as you can see, the views were worth it. I will definitely have more video of our stay in the vlog.
One of the highlights for visiting Italy is the great coffee and cappuccino make sure you try some pastries as well. This lovely little bakery was right outside our apartment.
Thankfully shops were OPEN and super happy to see us! Additionally, when touring and shopping in Italy we remembered to carry our masks 😷 stores required them inside but they also wore their masks as well. Here were a few shops we popped in. Rameria Mazzetti – Copper Makers and Art Gallery, Finestre Toscane
We had a lot of fun discovering new art and pottery, clothes and wine tasting.
Touring around Italy is so much fun and there is so much to see and do. Here are a few articles of other Italian gems. Touring around Rome – Ostia Antica, Beautiful Brindisi, Cooking in Italy and Visit North Italy – Piemonte
Wine Tastings
However, the streets that lead to the Piazza Grande are lined with enotecas or vinoteca (wine tastings.) Some are full restaurants, while others just serve a few appetizers or small plates to complement the wines. Again, here are a few of favorite stops along the way.
Montepulciano wine is all made within the region and these Tuscans are passionate about education and the history of its wine. If you are fascinated with growing, harvesting, production and vinoculture you need to stop at the Enoliteca del Consorzio del Vino Nobile. This amazing facility sits atop ruins of the ancient fortress of Montepulciano. You can enjoy their crystal floor AND you can taste EVERY WINE of the region (for a small fee) and also enjoy panoramic views of the Temple of San Biagio and the Val di Chiana and Val d'Orcia.
As another day was coming to end, we were able to enjoy this lovely sunset!
Our last overnight touring Italy brought us to the town of Vicenza. This is a big military place people cross their fingers to get stationed. Unfortunately, we've never drawn that lucky straw. Located just under an hour from Venice and about two and a half hours from Milan, three hours from Florence. Yea, it is a great location.
Vicenza
I know this area well because I have brought several groups to Verona and to Venice. However, I always get a little bit lost around the triple V Vortex (Verona, Venice and Vicenza.) Such was the day we arrived in Vicenza.
We arrived in Vicenza starving. Luckily our apartment was located right in the heart of the Christmas Market or Mercatino di Natale
Since we didn't have a long time to explore the city too much, I grabbed a ton of tourist information brochures to do a bit of research for a possible visit in the future.
Walk the Corso Andrea Palladio you will discover the restaurants, shops and just off the main Piazza. Piazza Domo or near the Cathedral of Saint Mary of the Annunciation.
We had delightful weather while walking around town. Visiting Italy in December can be touch and go but we had five days of glorious sunshine.
What a wonderful adventure touring Italy! Thanks so much for coming along with us. I hope you were able to gather some travel tips for your next European Adventure. I have lots of resources here on my website you can also email me at wendy@travelwithwendy.net. Til next time, it's always an adventure when you ©Travel with Wendy!
PIN ME FOR LATER – Touring Italy!