In today's blog I am sharing my weekend itinerary in Bad Kissingen, Germany. My daughter, Katy and I had a ball discovering this spa town in Northern Bavaria. Germany is filled with spa towns and I have visited many of them. Cool fact, when the Romans were coming through Germany any town that had hot springs or healing springs, they would name "Bad." Chances are if you have visited Baden-Baden or another Bad town, their was a spa or thermal bath close by. Lucky you!
Are you hoping to visit Germany soon? There are so many treasures to discover, my recommendation is always to build in days or weekends of rest and recuperation. "Bad" towns are the way to go. Bad Kissingen is two and a half hours north of Stuttgart, two hours from Frankfurt and three hours from Munich.
Where we stayed!
Haus Bethania FeWo ferienwohnung (which means Holiday Apartment) was located within walking distance from the Rosengarten or Promenade of Bad Kissingen. Actually it was less than 10 minutes by foot. Walking through this Baroque town is gorgeous too. The early 1800's architecture is still in tact, restored or renovated. Our lovely gothic building was stunning in both color and black and white!
Katy and I enjoyed our little apartment. We were on the first floor making it quite easy to come and go. We had a full kitchen and eating area. The history is fascinating of this gorgeous house, owned by the Kraft family since 1990 and renovated into several different apartments and sizes accommodating families, friends, girls trips, etc.
We arrived late on Friday night and only a few places were open for grabbing a bite to eat. Many weekends in September are closed for hospitality businesses because they are on vacation. August is the busiest month of the year in Germany. Summer break for students, EU wide.
The Bethany House also had a quaint garden for rest and relaxation. They also provided a wonderful three-ring binder for guests filled with what to do, where to eat and recommendations around Bad Kissingen.
Touring around Bad Kissingen
After a good nights rest, we made our way downtown to grab a cup of coffee and breakfast at Mein Kissinger Kaffee.
After we enjoyed this amazing breakfast we made our way to the Rose Garden is the center part of town. The walking promenade that skirts the Franconian Saale (river) running through town is majestic. The Kurgarten (or Spa garden) and Rose gardens are meant to bring health and wellness to those who enjoy it.
Throughout town as we discovered more about Bad Kissingen I could feel the Franconian and Bavarian influences all around us.
Walking around the park and grounds is a lesson in history and super relaxing.
For more information on our walking tour, check out the vlog!
Spas around Bad Kissingen
My daughter and I share a love and adoration for the bath towns in Germany. Convincing her discover a new one for a weekend under a three hour drive was not hard to do. Of course we chose KissSalis Therme, it is the most famous of the spas in town.
TRAVEL TIP: When visiting thermal baths in Germany, remember to bring flip-flops and most times your own bathrobe (Especially during COVID times)
KissSalis Therme is a gorgeous facility. Half-day and full-day rates are available through their website. Another travel tip is SAUNAS in Europe are almost always exclusively OHNE Kleidung 😳 or without clothing. These rules are strictly obeyed. Saunas are typically not located on the same floors as the "mit kleidung" with swimsuits are and typically cost an additional fee.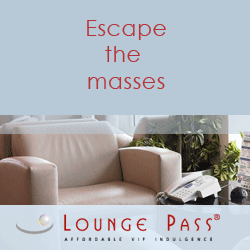 For more BAD – Bath information around Stuttgart check out this blog!
There are also "Bad" or Spa hotels in Bad Kissingen. If you can't get enough of these relaxing services and need an extended stay, I can help you find one that fits your financial and comfort needs.
I have enjoyed both in Europe. It all depends on your comfort level.
Hiking around Bad Kissingen
A weekend in Germany would not be complete without a hike somewhere for me. I was happy to discover there are ruins right in Bad Kissingen. Fortress or Castles almost always meant a hill or mountain of some kind. YAY!
The Ruins Botenlauben is located just on the outskirts of town and I already researched that a full 5.1km hike was available through town. Being our first time visiting and the sun being a big uncooperative we drove and found a place to park not far from the hiking trail.
This was an incredible hike with amazing views of Bad Kissingen. The Romans began ruling here in the 1100s and each year there is a Castle River Festival.
I can't even imagine the history that took place right here, where we were standing.
For more Hiking around Germany – check out my downloadable Hiking Ebooks!
Night Light SHOW!
After our glorious hike we made our way back to town for some rest before heading out for dinner. On our first night in town, we discovered a LIGHT-WATER show in the Rosegarden, so we made reservations to sit on the Promenade, enjoy some Italian food and watch the show.
I will post the full video in the vlog. It was really super actually. Only five minutes long, but was a big advertisement for the town, the spas, casino, gardens and hiking culture. Unexpected and enjoyable.
Good EATS!
I always make reservations when traveling in Europe. It's imperative. Weekend travel especially it is important, not to forget this TIP!
DaVito's Ristorante & Gelateria was very full and the food was fantastic. We enjoyed pesto pasta, bruschetta, Margherita pizza, some wine and Katy loves the Aperol Spritzers.
It was very fun night, great food and wonderful views. We sat back and relaxed and rested as the sun went down. At 7:00 p.m. sharp the light show began and it was so much fun.
Another fantastic weekend getaway in Germany. We made our way back to Stuttgart and as we did, we planned yet another "bad" weekend. Join me next week for another adventure we had in Bad Waldsee, close to the Bodensee/Lake Constanz.
It's always an adventure when you ©Travel with Wendy!
PIN ME FOR LATER!